This website was designed for people who need information on the history discussed in 8th grade and under. What you are looking for in terms of studying for the SOLs (history) will be found here.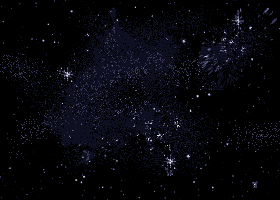 Remember, if you happen to get bored, just stare out at the sky (light or dark) and take a break! If you don't have a window near you, just stare into this picture!
Although Fairfax County may say that the SOLs are not going to be on your records throught your school life, they will be somehow. How else will colleges be able to review your scores? To review for the SOLs, at the bottom of the page are some sites you can click on to learn more about a certain historical topic.

Also, check your horoscope! And if you want to take a break, read the news! I hope you enjoy this website!
[an error occurred while processing this directive]
[an error occurred while processing this directive]